The portrait of Elvis Presley
By Danish portrait painter Peter Simonsen (PS)
The portrait of Elvis Aaron Presley is titled "The King" and painted in 2017. The painting was the main artwork of the portrait exhibition 'A Tribute to the Music - Vol. 1' at Art Gallery PS in Aarhus, Denmark.
- The exhibition 'A Tribute to the Music - Vol. 1' was my personal tribute to some of the singers, musicians and composers I have listened to in my life. Music has always been and still is a part of my life. It started in my early youth in the late 60's ... and with one of my very first singles with Elvis, artist Peter Simonsen tells.
- The creative inspiration came from my memory of Elvis and the famous 'Aloha from Hawaii' concert which was broadcast live via satellite in 1973. I saw the concert on the tv set. I was 15 at that time.
The portrait painting of Elvis Presley is for sale.
For more information and inquiries:
Please write to info@artgallery-ps.com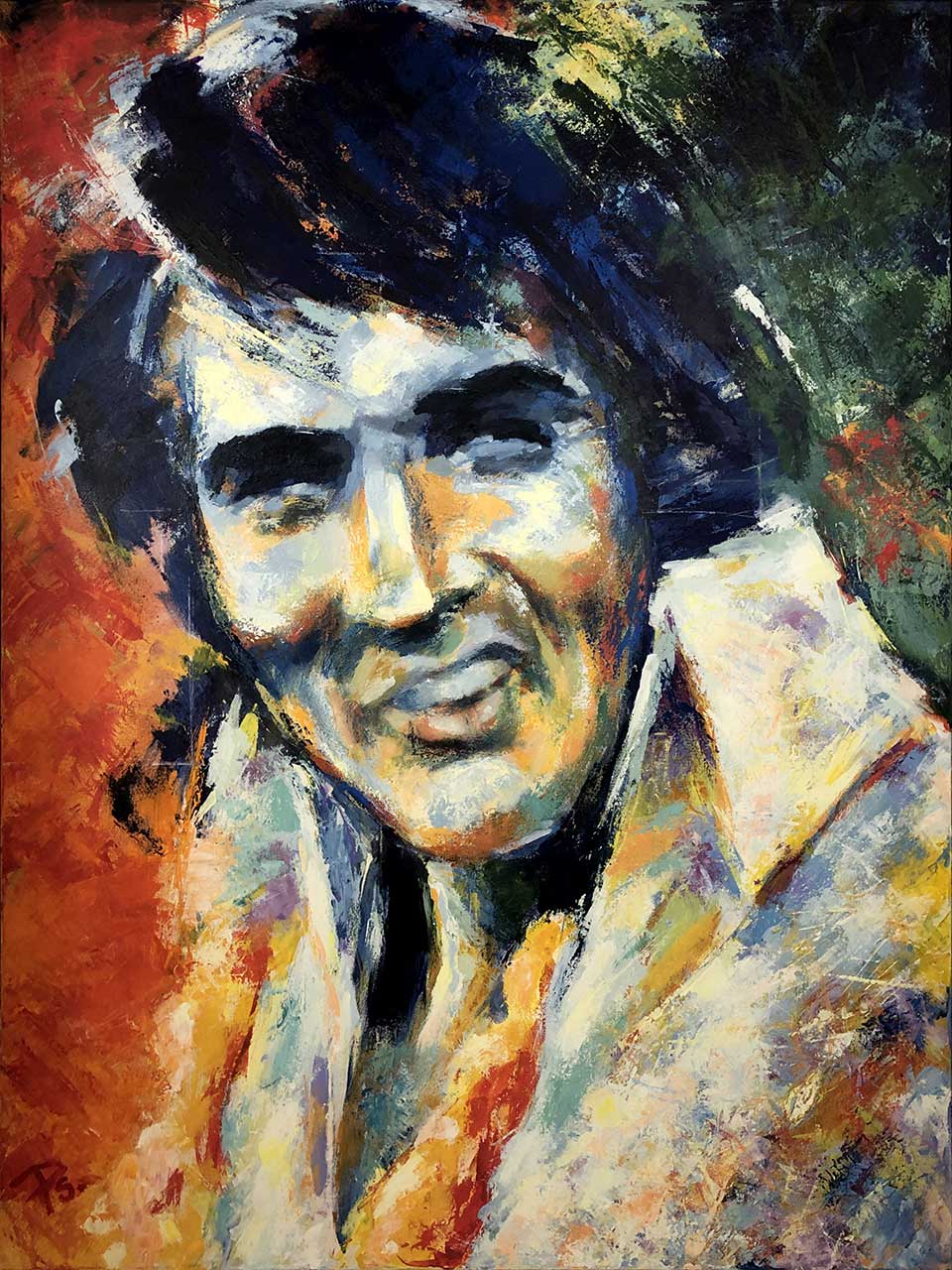 Portrait of Elvis Aaron Presley. The painting is titled 'The King' and painted by Danish portrait painter Peter Simonsen (PS) in 2017. Acrylics on stretched canvas. Size: 120 x 160 cm.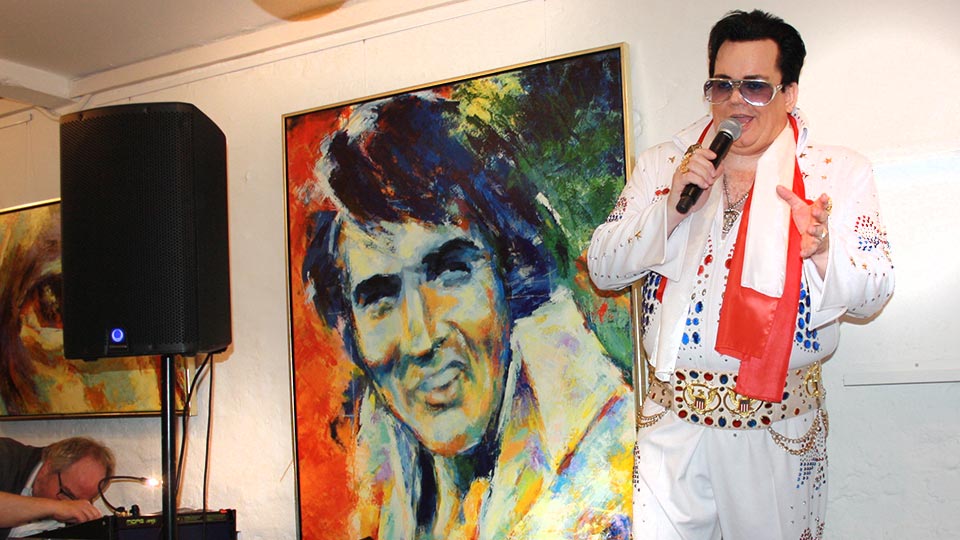 The portrait of Elvis was revealed by Elvis impersonator Mike Colin Andersen who performed at the Vernissage on March 2nd 2017.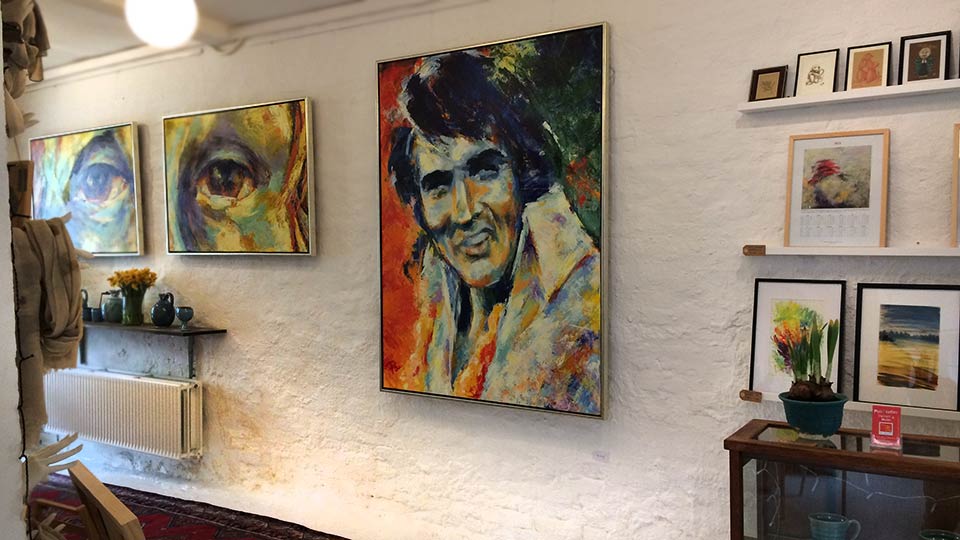 Peter Simonsen's Elvis portrait called 'The King' is displayed at Art Gallery PS. The painting measures 120 by 160 cm.
The painting 'The King' is exhibited at:
Art Gallery PS
Mejlgade 16B
8000 Aarhus C
Denmark
How to find us...
Download the book:
'Abstract Expressionism - Danish portrait artist Peter Simonsen' (PDF).