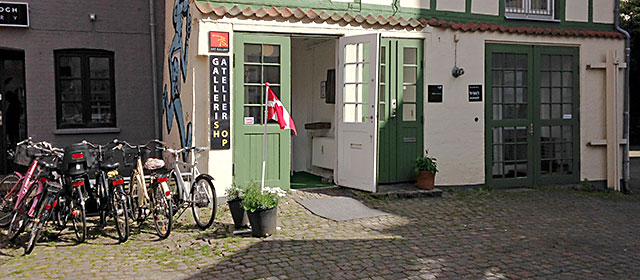 Art Gallery PS - art gallery, studio, and art shop. The art gallery is located in Mejlgade 16B in Aarhus - in the heart of The Latin Quarter (Latinerkvarteret). Parking: At the Harbor, Salling department store P-house, Magasin department store P-house, and many more.
Opening hours:
Tuesday – Friday 11am to 5pm (CET)

Saturday 11am to 3pm
Art Gallery PS TM
Mejlgade 16B st

DK-8000 Aarhus C
Denmark
Tel.: +45 23 34 32 98
Email: info@artgallery-ps.com
artgallery-ps.com
Special opening hours:
Please call us if you would like us to open the art gallery on special hours.
Art Gallery PS is a trademark (TM) belonging to Peter Simonsen, portrait painter.