Danish art gallery in Aarhus, Denmark. A genuine oasis in contemporary art
Welcome to PS Art Gallery
Explore the art gallery in Aarhus while enjoying a free cup of coffee or have your portrait painted. Look, senses, experience this very special art gallery.
The gallery is unique of its kind and perhaps one of the most interesting art galleries in Denmark. Here you can experience art in a very special framing with crooked walls. Classical music, jazz and crisp French tunes support the many impressions. You can even enjoy a free cup of coffee or cappuccino in the gallery's cafe.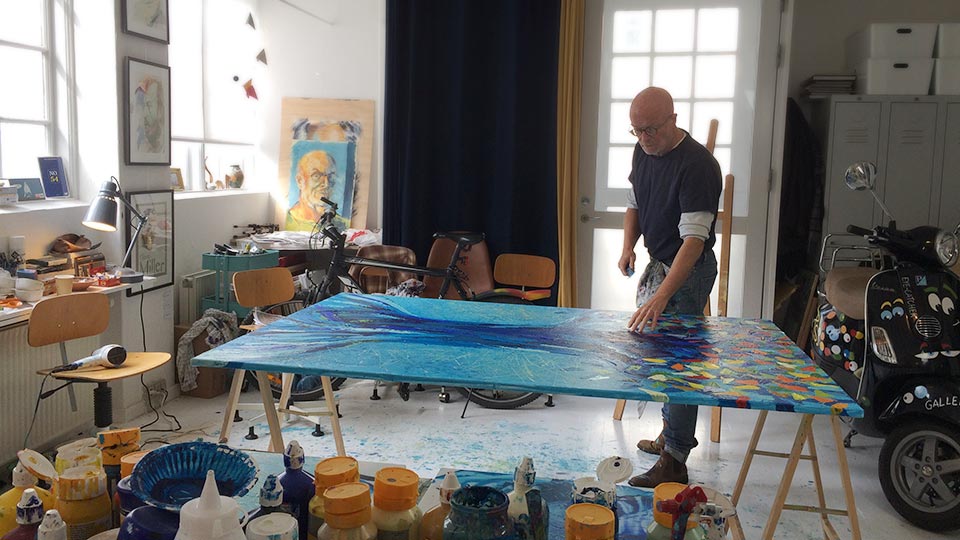 Art gallery and art studio
PS Art Gallery opened in March 2014 in this very unique house from the 1600s. When you visit the art gallery you would very often see Peter working in his studio. Apart from paintings by Peter Simonsen i.e. the major portraet of Elvis Presley called 'The King', 'The Creation RMS&' (in Danish) and more the gallery also presents guest artists from time to time. We also present glass art by Rikke Precht and ceramics by Kirsten Thilsing Hansen.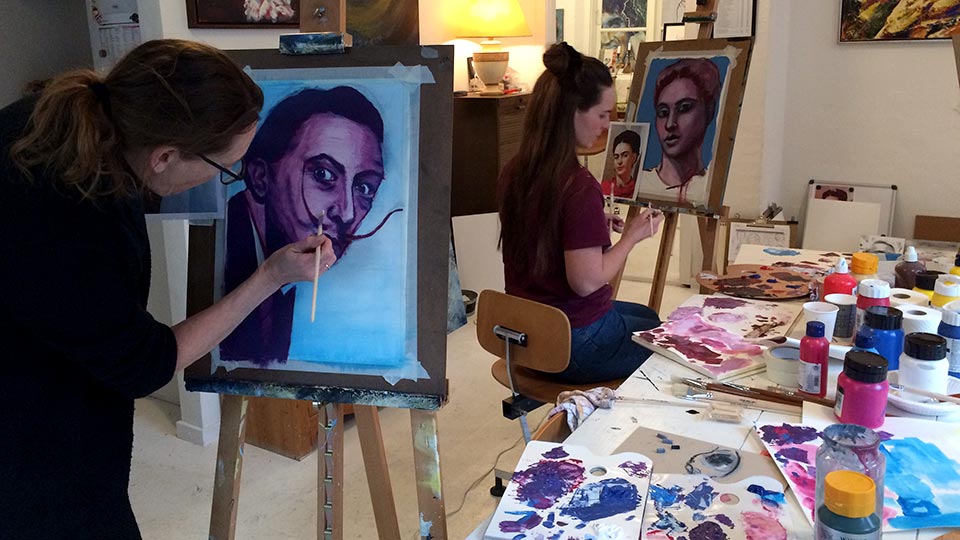 Art classes in the studio
We offer a wide range of art courses aimed at beginners as well as very experienced artists. The art teacher is artist and portrait painter Peter Simonsen who specializes in private and small group art courses in both drawing and painting.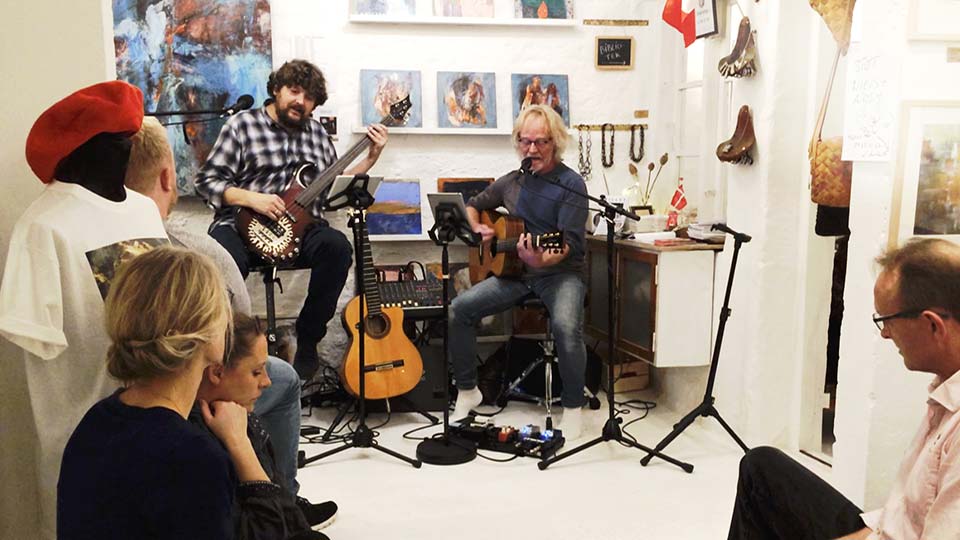 Live concerts
We believe that art and music compliments each other very well. Therefore we house various events during the year. From small live concerts to evenings or afternoons where storytellers or poets broaden our horizons.
Art gallery in the backyard
PS Art Gallery is located in the oldest part of the city of Aarhus - in The Latin Quater (Latinerkvarteret). Aarhus is Denmark's second largest city. We live in the backyard in Mejlgade 16B with houses from the 1600s. A unique atmosphere ... and where you feel the presence of history when you walk through the gate across the cobblestones, to the yellow building with the green half-timbering.
We hope to see you next time you visit Aarhus.